Order Craft Beer

Prague
We Deliver Czech & International Craft Beer to the Entire Czech Republic
Ordering is easy!
Choose your favorite beers from our Beer Menu below.
Send your order by Email or write us on Messenger to place your order.
(Please include your name, delivery address, email, and phone number.)
Check your email! A confirmation is sent with a payment link.
Pay online with our fast and secure payment gateway.
(We accept Visa and Mastercard via GoPay).
Your beers are delivered to your door at an agreed date and time.
DELIVERY DETAILS
We deliver to Prague and the entire Czech Republic. We offer two speeds of delivery: next day, and express (within 120 minutes).
For next day delivery, orders should be placed by 12.00 and your beer arrives the next day. If you order later in the day, your beer will arrive in two days.
All delivery prices are for up to 12 bottles or 1 box. For larger orders, we'll give you a quote first.
Bottled Beer
20% OFF ON ALL TAKE-AWAY BEER
Hoppy
Cloud Scanner (Galaxy/Motueka)
Falkon / Černý Potoka Session New England IPA
IPA TONE 0101 (IPA: Simcoe, Columbus, Motueka)
IPA TONE 0102 (West Coast Ahtanum, Columbus, Cascade, Nelson Sauvin)
IPA TONE 0201 (NEIPA: Nelson Sauvin, HBC 472, Motueka, Citra, Huell Melon)
IPA TONE 0202 (NEIPA: Citra, Sabro)
IPA TONE 0204 (NEIPA: Ella, Enigma, Chinook)
IPA TONE 0301 (Kveik IPA)
Le Pomelo
Session IPA with Pomelo
4.9% ABV
15 Passion
NEIPA + Passion fruit
6.5% ABV
Lagers

Bounty
Dark Lager with coconut and cocoa
5.5% ABV
Sour & Funky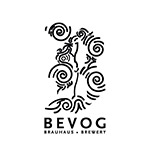 Who Cares Editions: Totem Dry Hopped Sour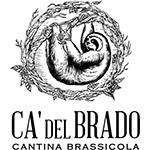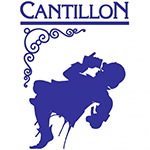 Grand Cru Bruocsella Lambic Bio (2016-2017)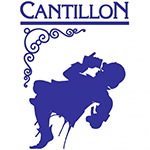 Gueuze 100% Lambic Bio (2020)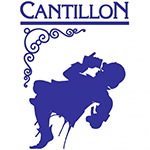 Sourberry #5 Botanic Gose
Brett Side of Berlin
Mixed Fermentaton Sour Ale
6.1% ABV
Chamaré
Mixed Fermentation Saison
6.8% ABV
Pavillon Dry Hopped
Mixed Fermentation Saison
7.9% ABV
Suza
Mixed Fermentation with Apricots
7.2% ABV
Oude Geuze Brett-Elle (2020)
Oude Geuze Brett-Elle (2020)
Juicy & Wild Black-Belle (2020)
Juicy & Wild Muri-Elle (2020)
Juicy & Wild Pluri-Elle (2020)
Organic Geuze Natur-Elle (2020)
Oude Kriek Jart-Elle (2020)
Glowing Green
DDH Barrel Aged Wild Ale
5.1% ABV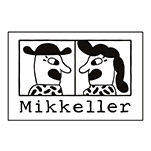 Hallo Ich Bin Berliner Cherry Frederiksdal (2019)
Sour Fruited Berliner Weisse
5% ABV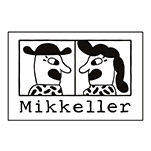 Spontantripleraspberry
Lambic inspired sour ale- framboise
8.2% ABV
Framboise
Lambic - Framboise
8.2% ABV
Oude Geuze Vieille – Barrel Selection Oude Pijpen (2017)
Oude Geuze Vieille Vandervelden 137

Black Label #4: Sour Cherry Wild Ale
American Wild Ale
8.1% ABV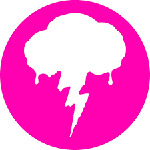 Oude Gueuze à L'ancienne (2019-2020)
Oude Mûre à L'ancienne (2019-2020)
Oude Quetsche Tilquin à L'ancienne (2019-2020)
Oud Bruin Oak Leaf
Oude Bruin aged on oak leaves
6% ABV
Oud Bruin Cherry
Oude Bruin aged on cherries
6% ABV
Oud Bruin Raspberry
Oude Bruin aged on raspberries
6% ABV
Fly with me – Sour Cherries
Spontaneous Sour Ale cherry ale aged in oak barrels
6.9% ABV
Grapes of Moravia
Wild ale with grapes
7.2% ABV
Rays of Solaris
Grape Wild Ale Aged in Oak Barrels
7.2% ABV
Resurrection (2017)
Vintage Spontaneous Grape Ale Aged in Oak Barrels
10% ABV
Summer Ribes
Red and Black Currant Wild Ale aged in Oak Barrels
6% ABV
Tears of St Laurent (2018)
Spontaneous Grape Ale Aged in Oak Barrels
7% ABV
Te Rheum (2019)
Wild ale with rhubarb
6.3% ABV
Wildfire
Sour Ale with raspberries
6.5% ABV
Cabaret of Life
Wild ale with apricots aged in a Slovak liquor barrel
6.7% ABV
Walking on Hands
Spontaneous sour ale blended with NEIPA
6.9% ABV
Coconut Sour Passion Fruit
Sour Ale + coconut
5.1% ABV
Sour 12 Passion Fruit+ Coffee
Pastry
Coconut & Lime Juice Punch
Meet Our Friends | From Czech Republic: Sibeeria
Yummy Blackcurrant with Raspberry & Lingonberry
Yummy Mango w/ Pineapple & Passion Fruit
Dark & Heavy
Ellen Laphroaig Barrel Aged
Barrel Aged Barley Wine
9.2% ABV
Sarah Bourbon Barrel Aged
Barrel Aged Imperial Stout
8.5% ABV
Coco Chanel
Vanilla and Coconut Porter
4.7% ABV
Ledoborec
Imperial Baltic Porter
9.3% ABV
Zima 2018 Bruichladdich Whisky Barrel Aged
Seltzer & Mead
Neophresco – Double Lemon